Manchester Inn is the ONLY Inn in New Jersey to feature Wellness Rooms with advanced sleep system technology.
Wellness Rooms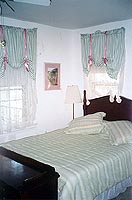 Getting a good night's sleep is now easier than ever at the Manchester Inn in Historic Ocean Grove, New Jersey.
The first hotel in New Jersey to offer advanced sleep system technology, Manchester's Wellness rooms provide guests with an unparalleled sleep experience.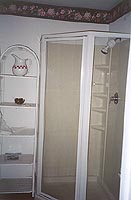 All Wellness rooms offer mattress pads, pillows and comforters with world-renowned technology. For the ultimate shower experience, Advanced Magnetic and Chlorine Filtration showerheads have been installed to provide guests with an invigorating and energizing shower.
Rooms available with Double bed, twin beds or king bed.
Manchester Inn &
Secret Garden Restaurant
25 Ocean Pathway
Ocean Grove, NJ 07756
(732) 775 - 0616
Manchester Inn Email address: TheNJInn@AOL.com